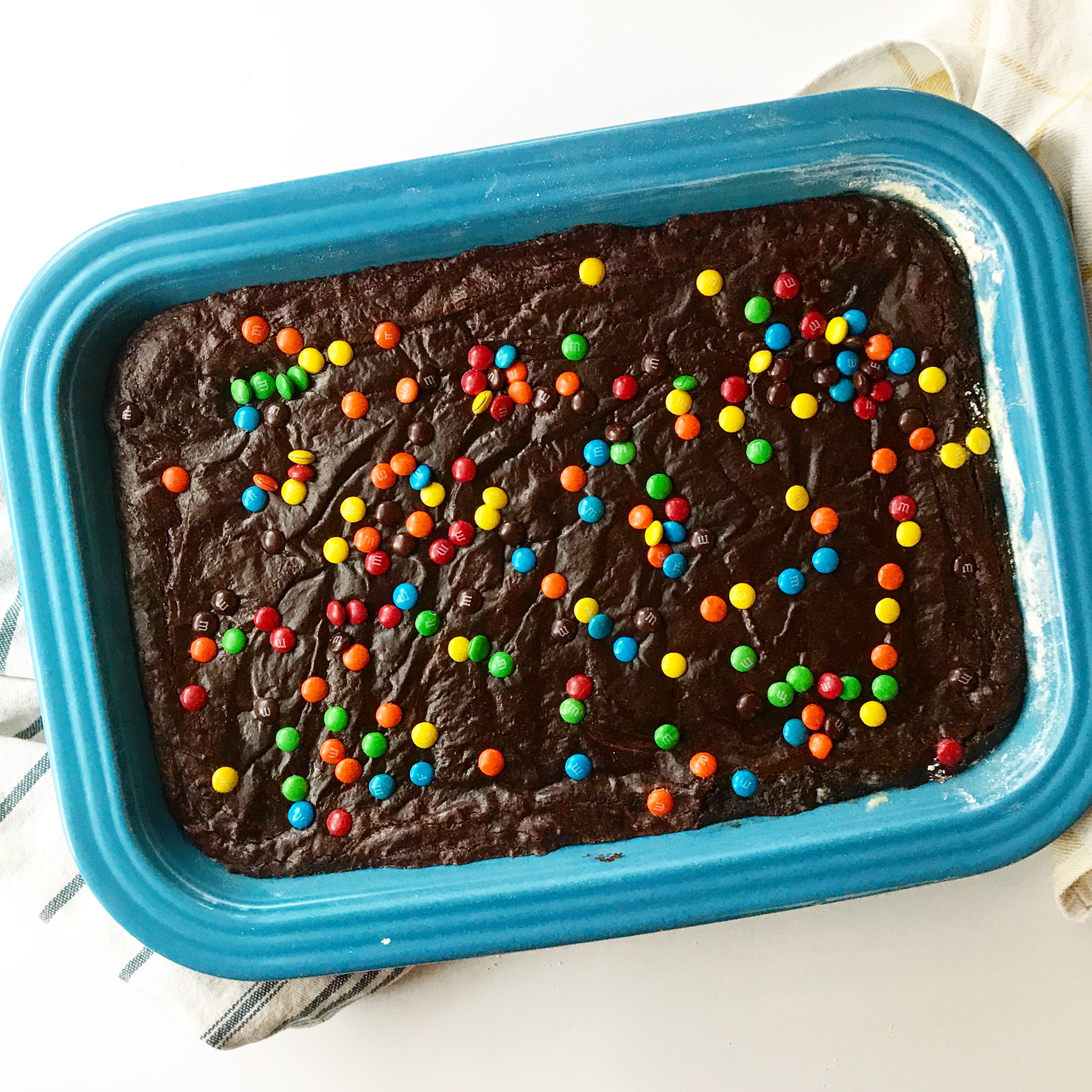 I love brownies- but let's face it…the box brownies are so freaking good! Having said that, I want to bake from scratch and control the ingredients, so I'm always on the look out for an amazing recipe to have in my arsenal. Well I found it. Fudgy, thick and soft and has all the same feels of our favorite box brownie- but better!
This is perfect for anytime of course-I mean do you need a special occasion to eat brownies?? But I would have to say, this is perfect for cutting into squares, putting into little snack bags and then put all the little snack bags of brownies into a large gallon freezer bag to pull out and put into kid's lunch boxes in a pinch. Yes, it's perfect. Do it–you can thank me later. Having 8 kids has taught me much, brownies in snack size bites to pull out when needed, is one of them. Enjoy!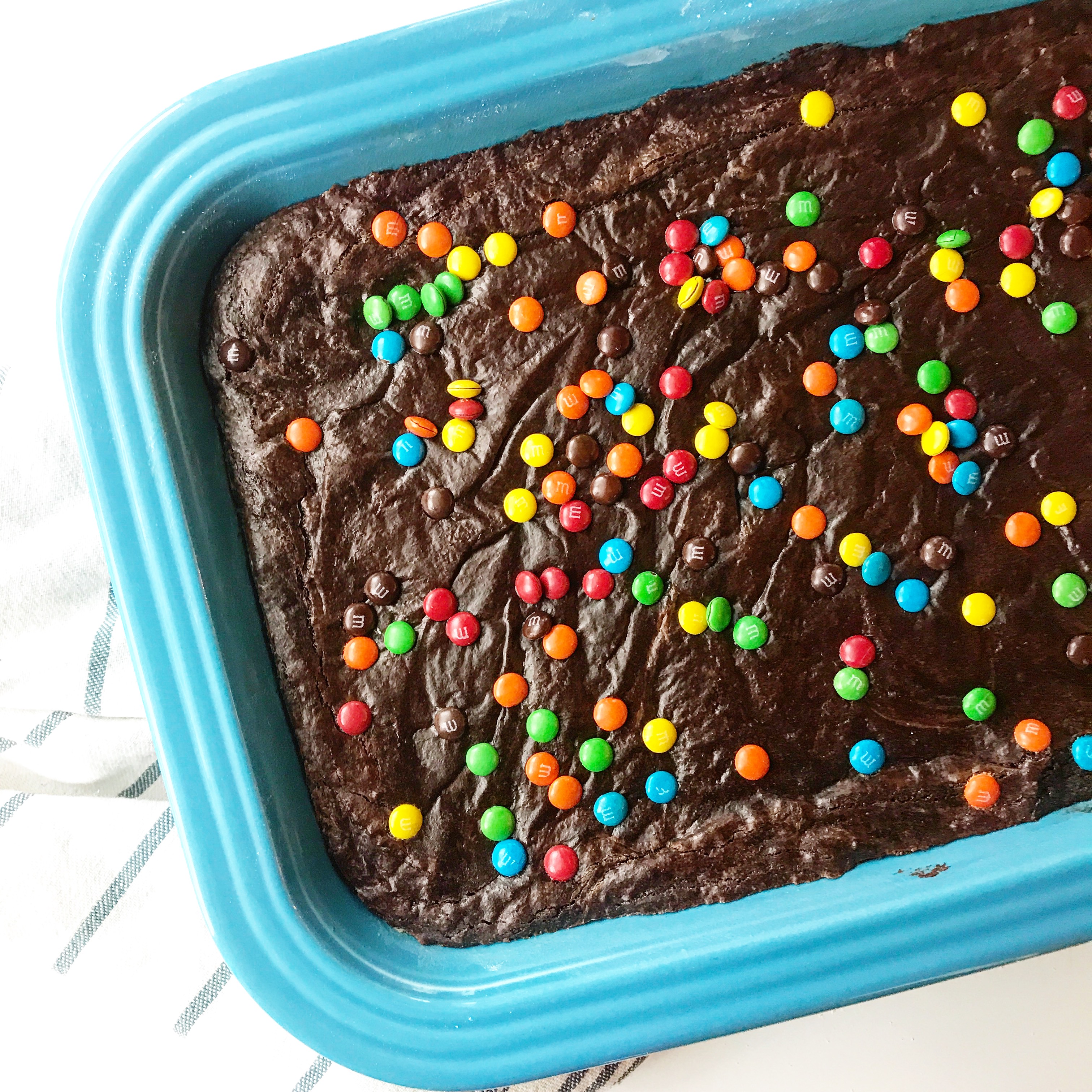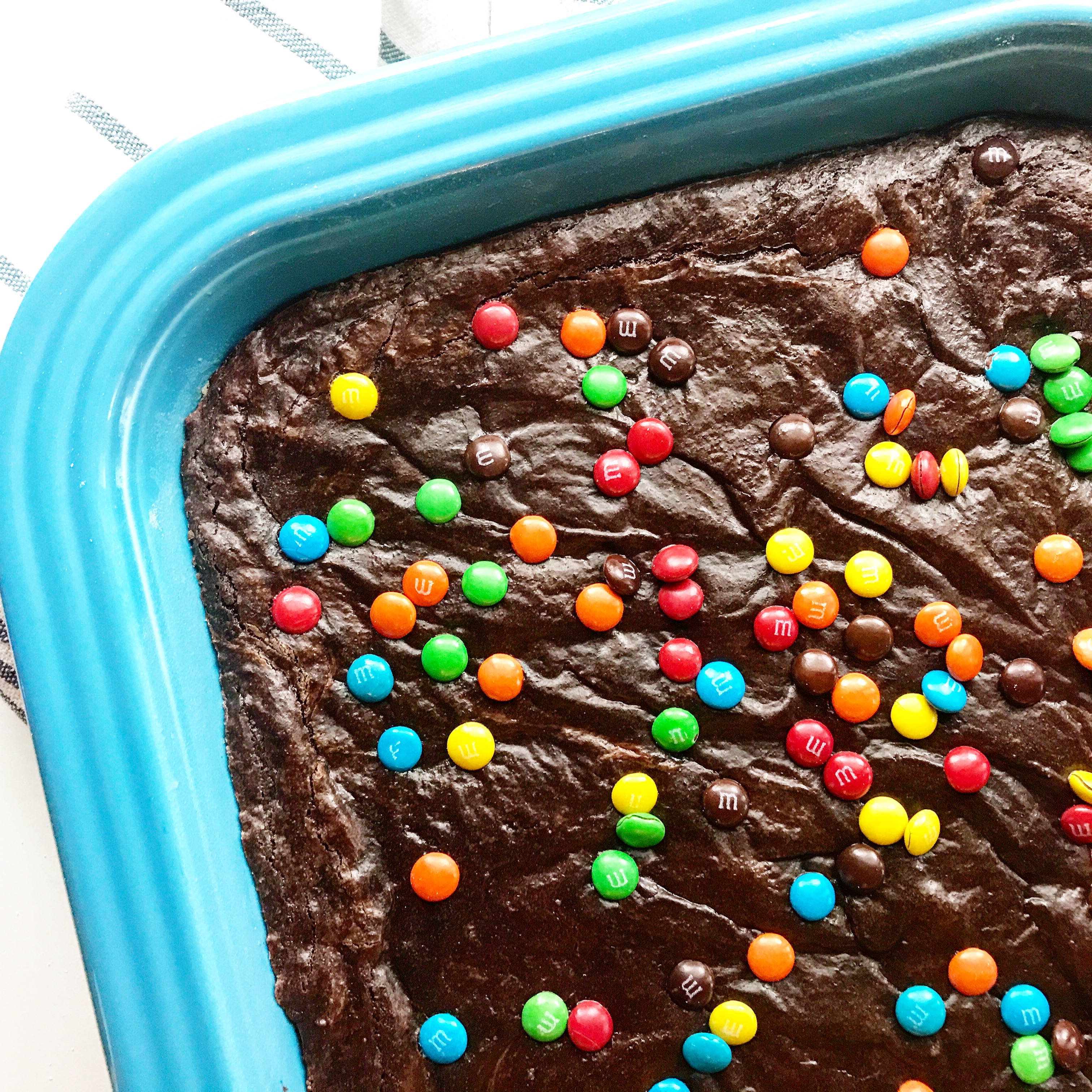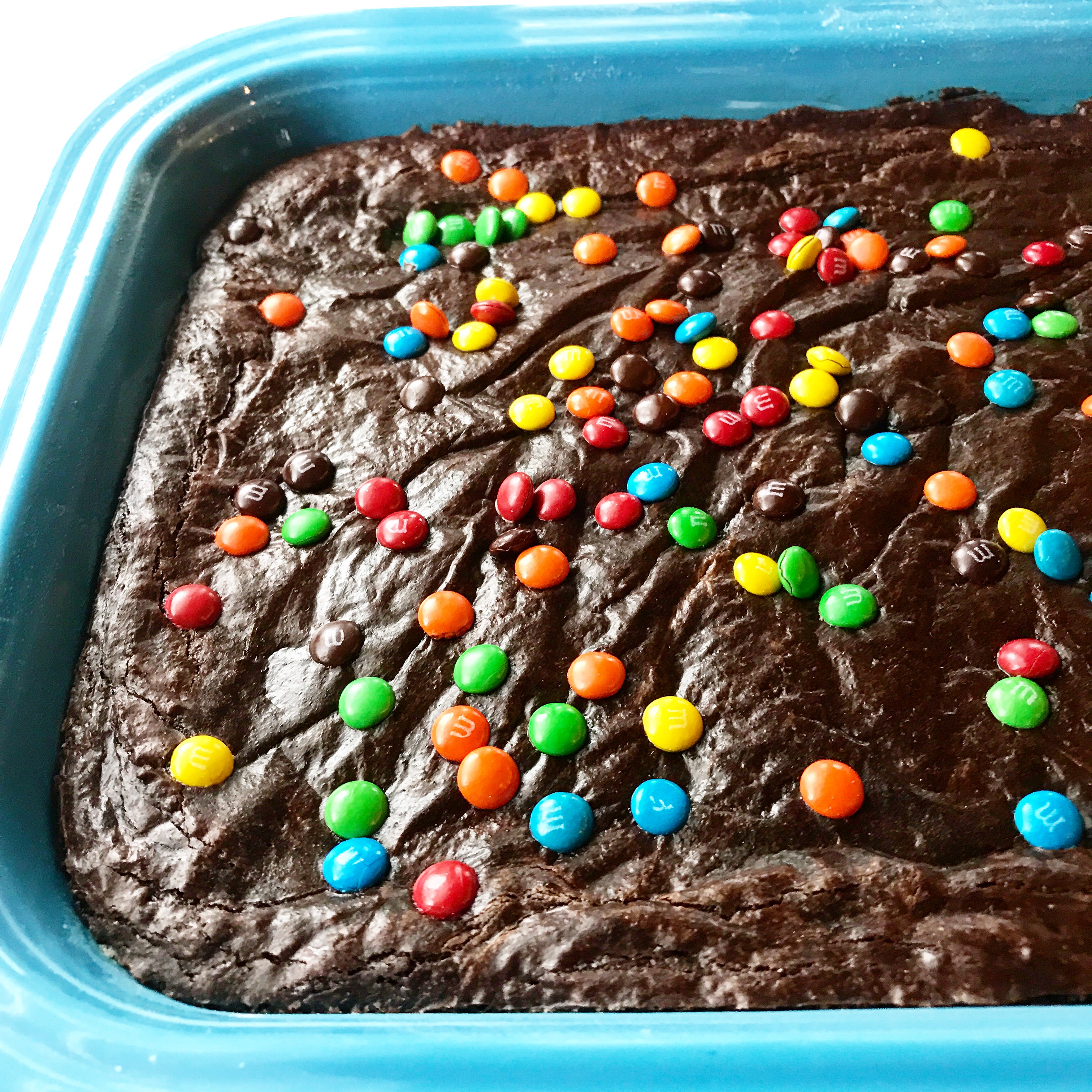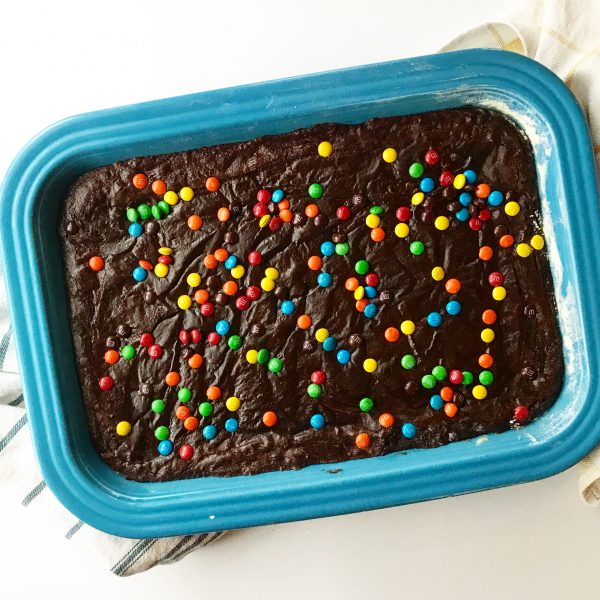 | | |
| --- | --- |
| | |
Preheat oven to 350 degrees F.

Butter and flour a 9x12 rectangle baking pan. Set aside.

Set a medium sized saucepan over medium heat and melt the butter. Next, add the granulated sugar and vanilla. Stir well with a wire whisk. Then, whisk in the cocoa powder. Remove from heat.

Add the eggs, one and a time, whisking between each addition until the eggs are fully combined. Add the flour and stir well with a wooden spoon until the flour is fully incorporated, but do not beat. Add the chocolate chunks or whatever you want to incorporate (I did chocolate chunks and topped with m&ms) stir gently to fold them into the batter.

Pour batter into the previously prepared baking pan. Bake at 350 degrees F for 1 hour. Cool completely.