A comfort food so delicious, every home cook must have it in their repertoire.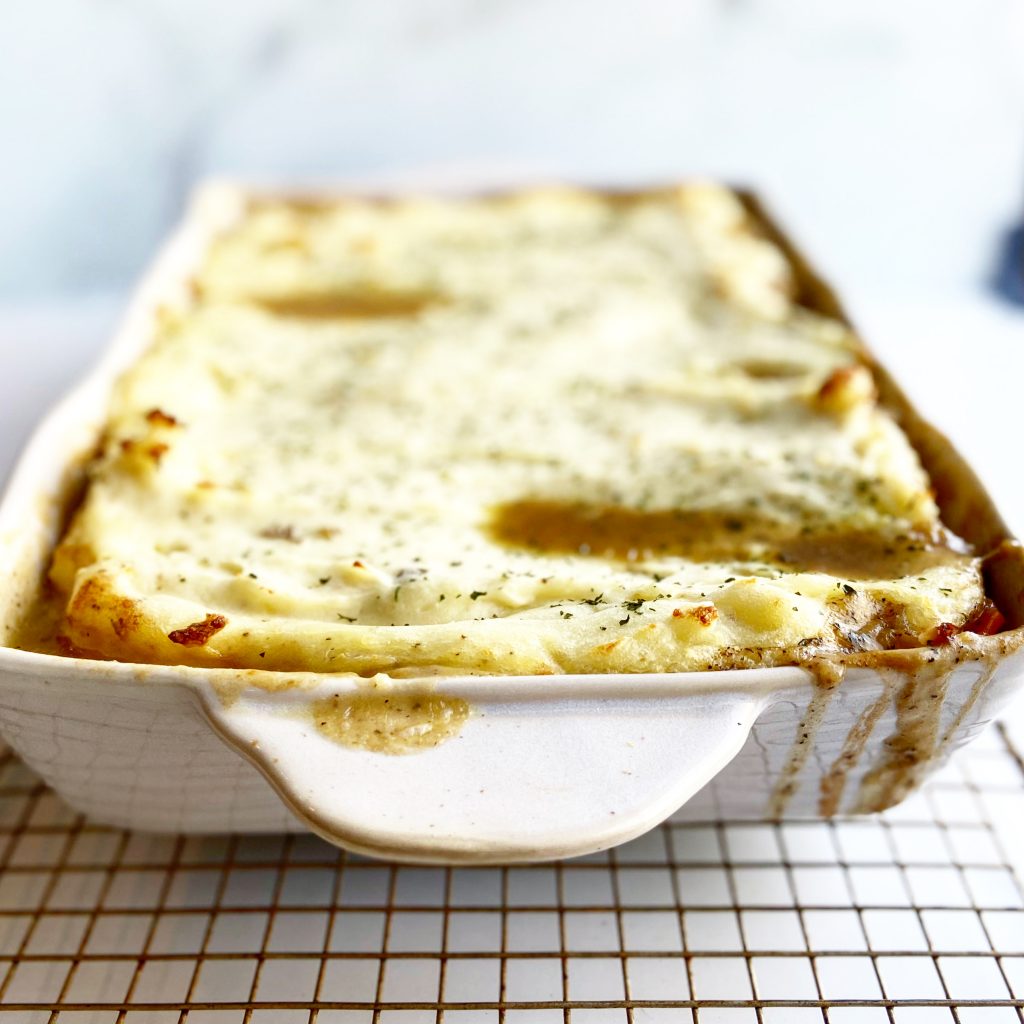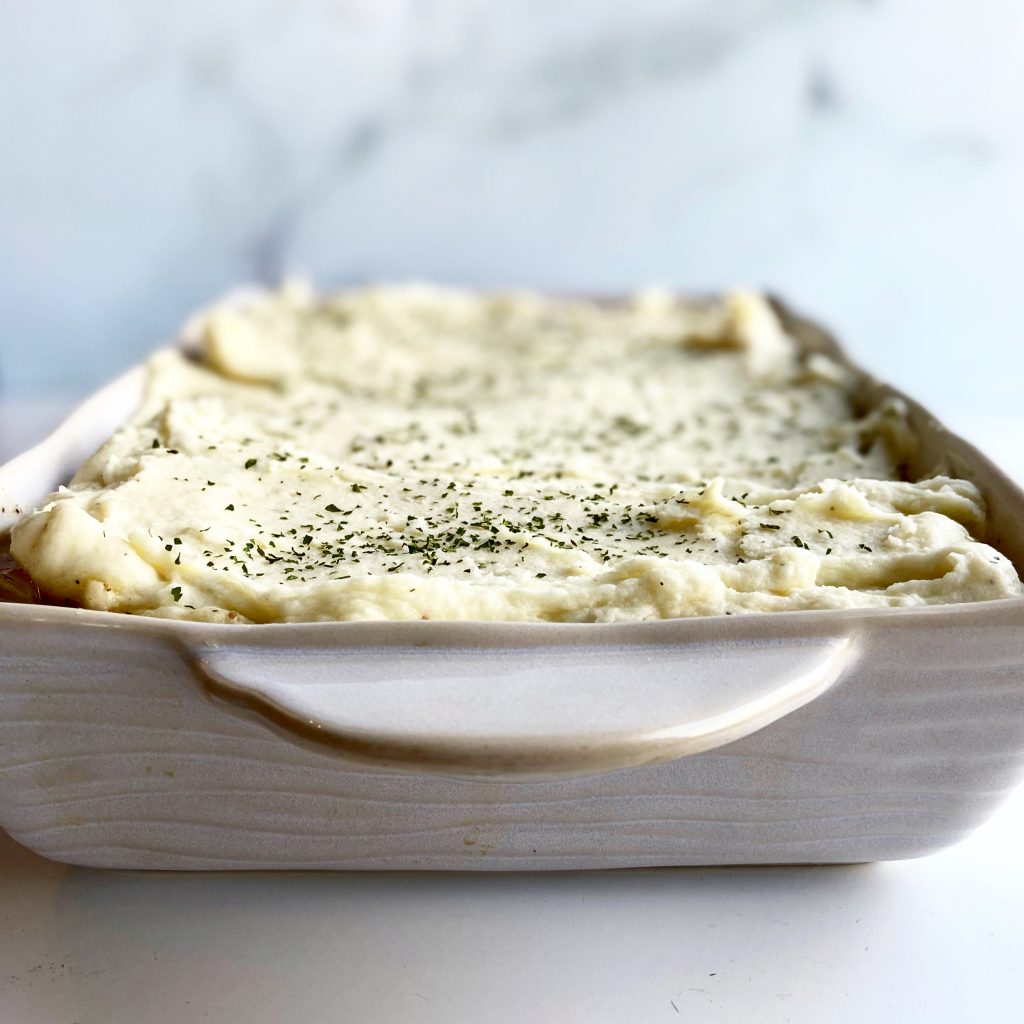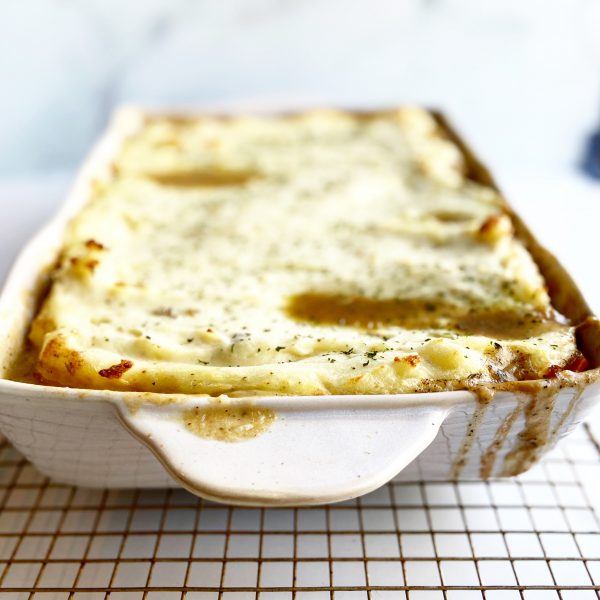 | | |
| --- | --- |
| | |
Boil potatoes in salted water until tender, about 12 minutes.

Drain potatoes and pour them into a mixer bowl.

Combine cream cheese, butter, 1 tsp. granulated garlic, and salt and pepper to taste and whip until nice and creamy.

While potatoes boil, preheat a large skillet over medium high heat. Add oil and 2 tbsp. butter to hot pan with beef or lamb.

Season meat with salt and pepper and granulated garlic. Brown and crumble meat for 3 or 4 minutes. If you are using lamb and the pan is fatty, spoon away some of the drippings.

Add frozen vegetables and onion to the meat. Cook veggies with meat 5 minutes, stirring frequently.

Add broth and worcestershire sauce to the skillet with the meat and veggies.

Make a slurry using the cornstarch and a little water to make it like a thick soup. Pour slurry into your broth, meat and veggie mixture and turn the heat on high to get it to a boil to thicken.

Once it hits a boil and the broth thickens, turn the heat down to low to simmer for a minute or two.

If you are going to put this into the oven right away, then Preheat broiler to high. Fill a small rectangular casserole with meat and vegetable mixture. Spoon potatoes over meat evenly. Top potatoes with a little parsley and broil 6 to 8 inches from the heat until potatoes are evenly browned. Top casserole dish with chopped parsley and serve.

This also makes a great dish to make hours in advance. Just prepare and put in your casserole dish, put plastic wrap and put in your fridge until ready to put in the oven.

When ready to bake, preheat oven to 450 degrees and bake until bubbly and potatoes are golden brown. You can also broil it at the end for a minute to really get those potatoes beautifully browned.