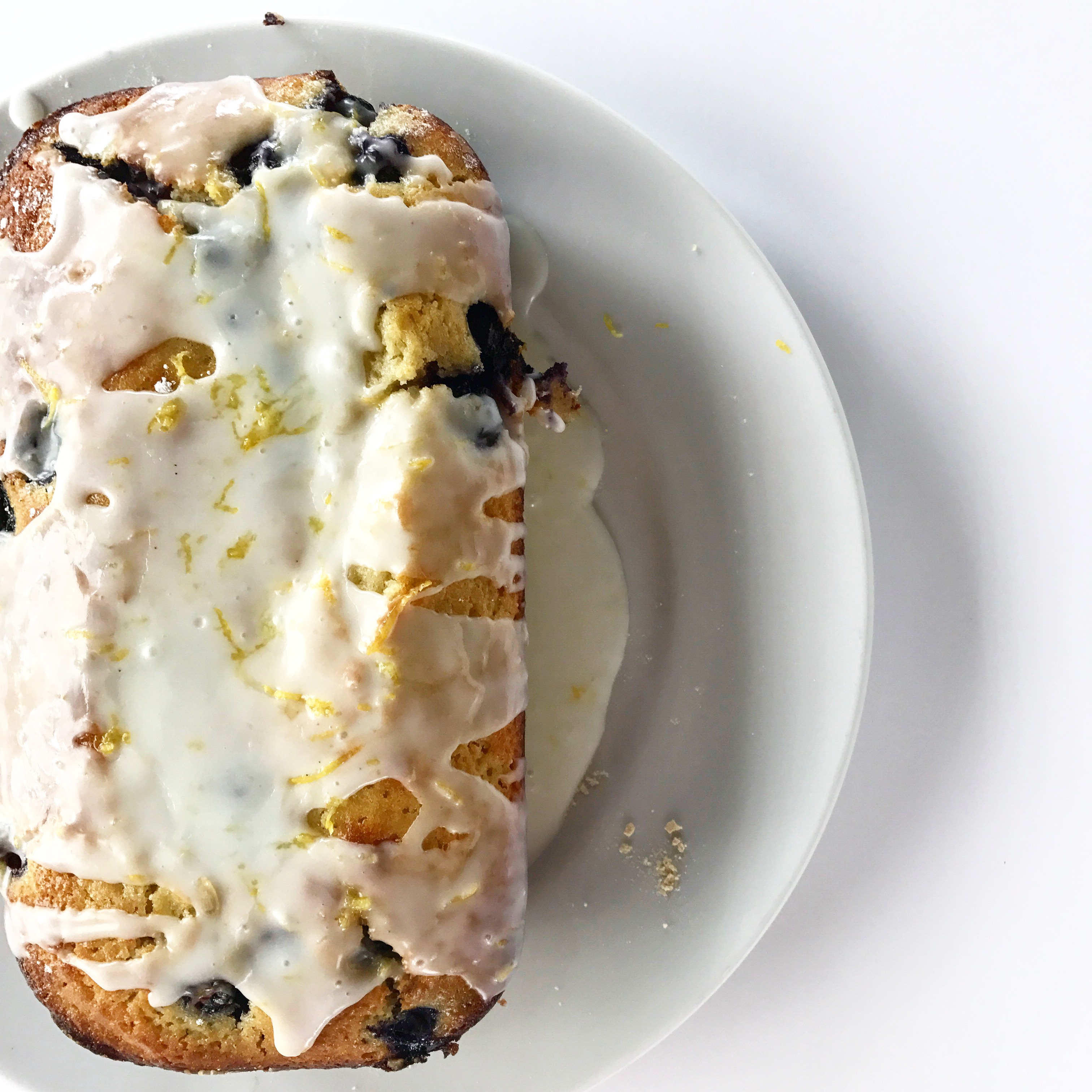 Well, this is it my friends. The best bread on the planet. I love lemon already but adding blueberries? C'mon! This is an over the top quick bread that is wildly popular but do think I've found the killer recipe. I only bake up, test, rate and adjust until it is THE BEST, then I'll post the recipe. So here you go! Full of lemon in a cake like batter and loaded with blueberries and drizzled heavily with a lemon icing—YUMMO!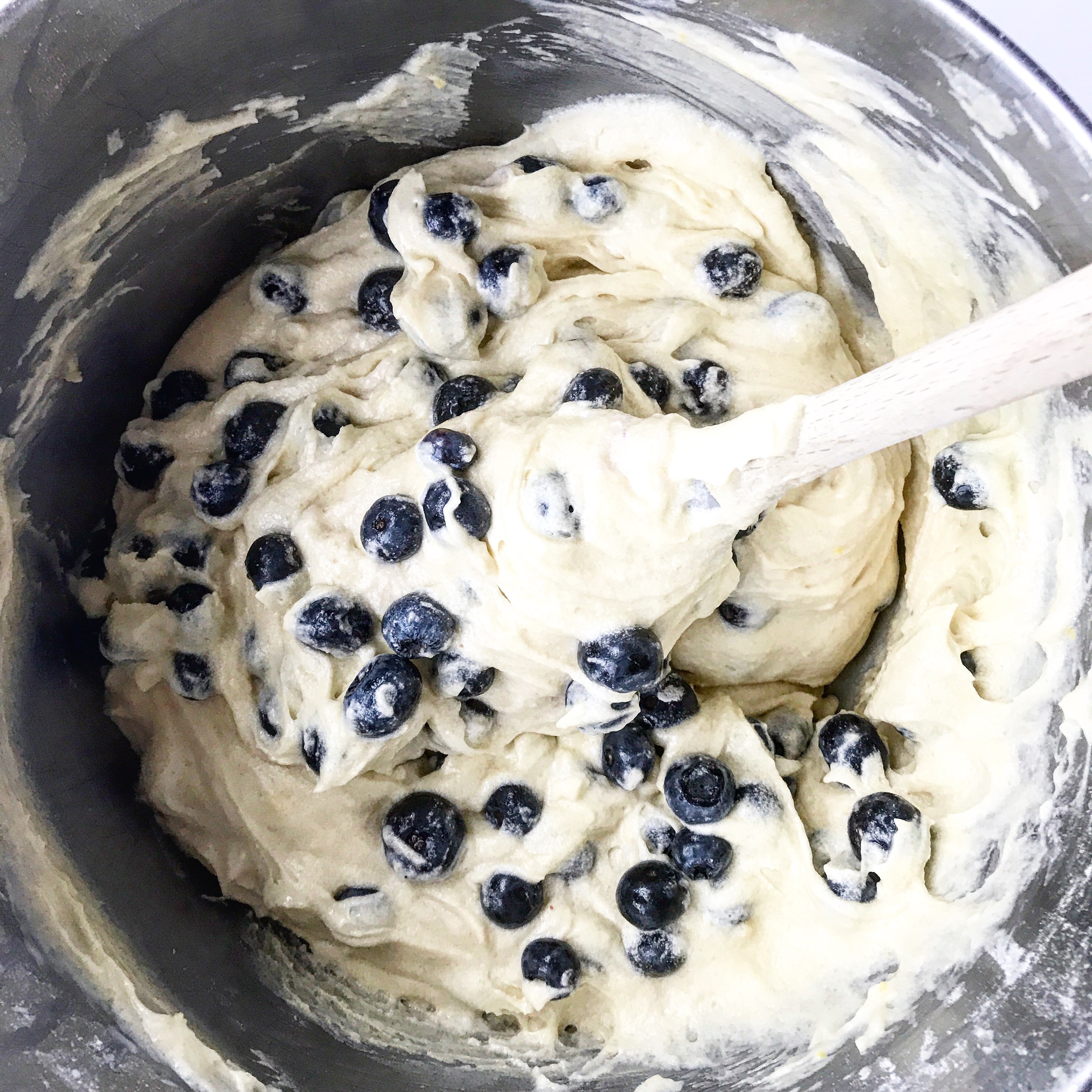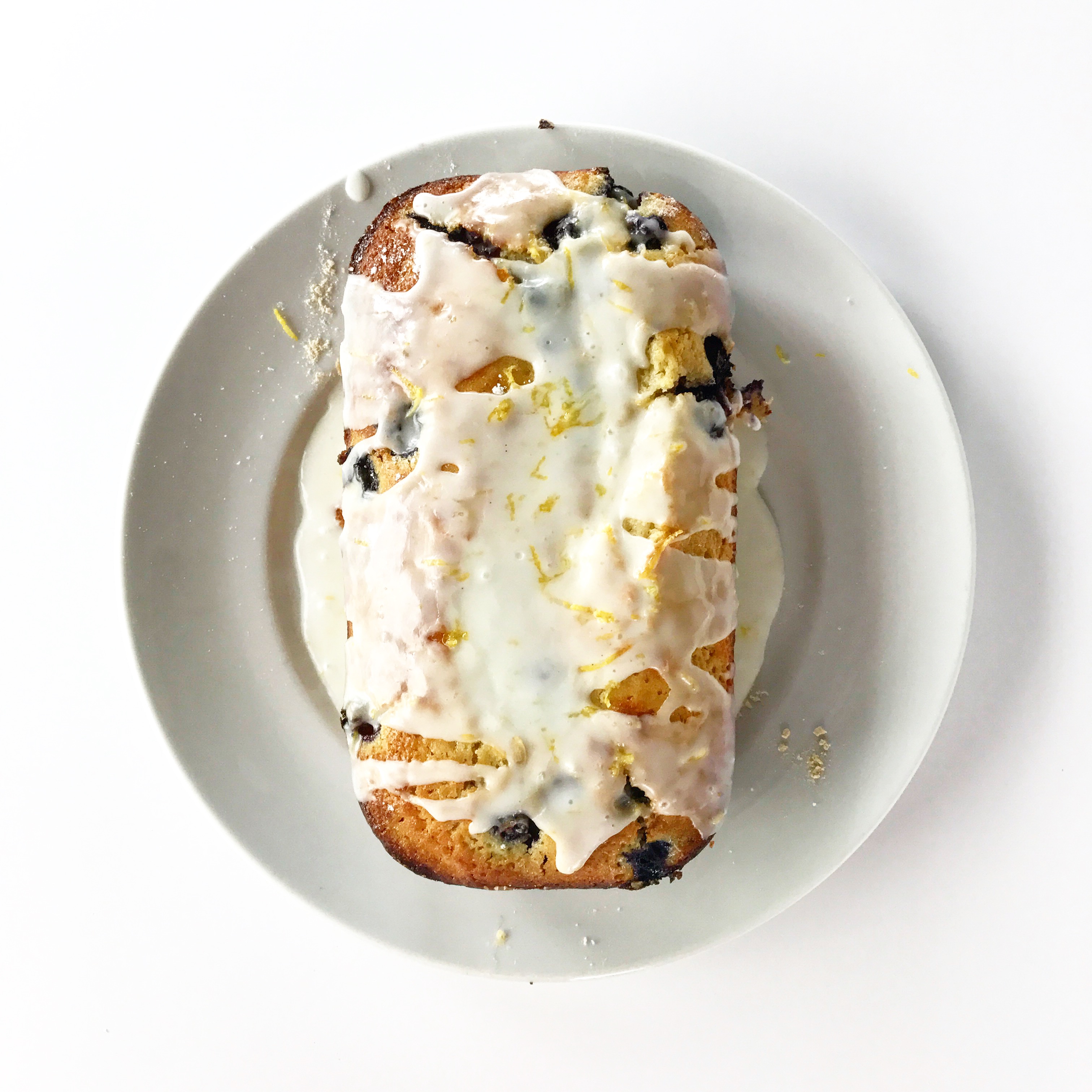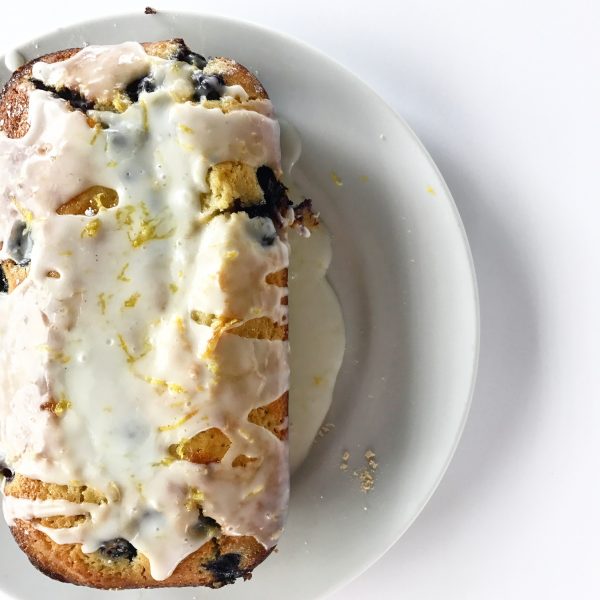 | | |
| --- | --- |
| | |
Preheat the oven to 350 degrees F. Grease a 4-by-8-by-2-inch loaf pan.

Toss the blueberries in 2 tablespoons of the flour in a medium bowl and set aside.

Beat together the butter, granulated sugar, eggs, lemon zest and lemon juice in the bowl of an electric mixer. Sift together the baking powder, 1 teaspoon salt and remaining 1 1/2 cups flour in a medium bowl. Add the flour mixture and milk to the butter mixture in alternating batches, beginning and ending with the flour.

Fold in the blueberries. Pour the batter into the prepared pan and bake until a toothpick inserted in the center of the loaf comes out clean, about 1 hour 10 minutes. Cool for 10 minutes in the pan, then turn out onto a wire rack.

For the glaze: Stir together 2 tablespoons lemon juice with the confectioners' sugar in a small bowl until completely smooth. Reserve the remaining lemon juice for another use. Drizzle the glaze over the top of the loaf while it is still warm, allowing it to drip down the sides. Serve the loaf warm or at room temperature.