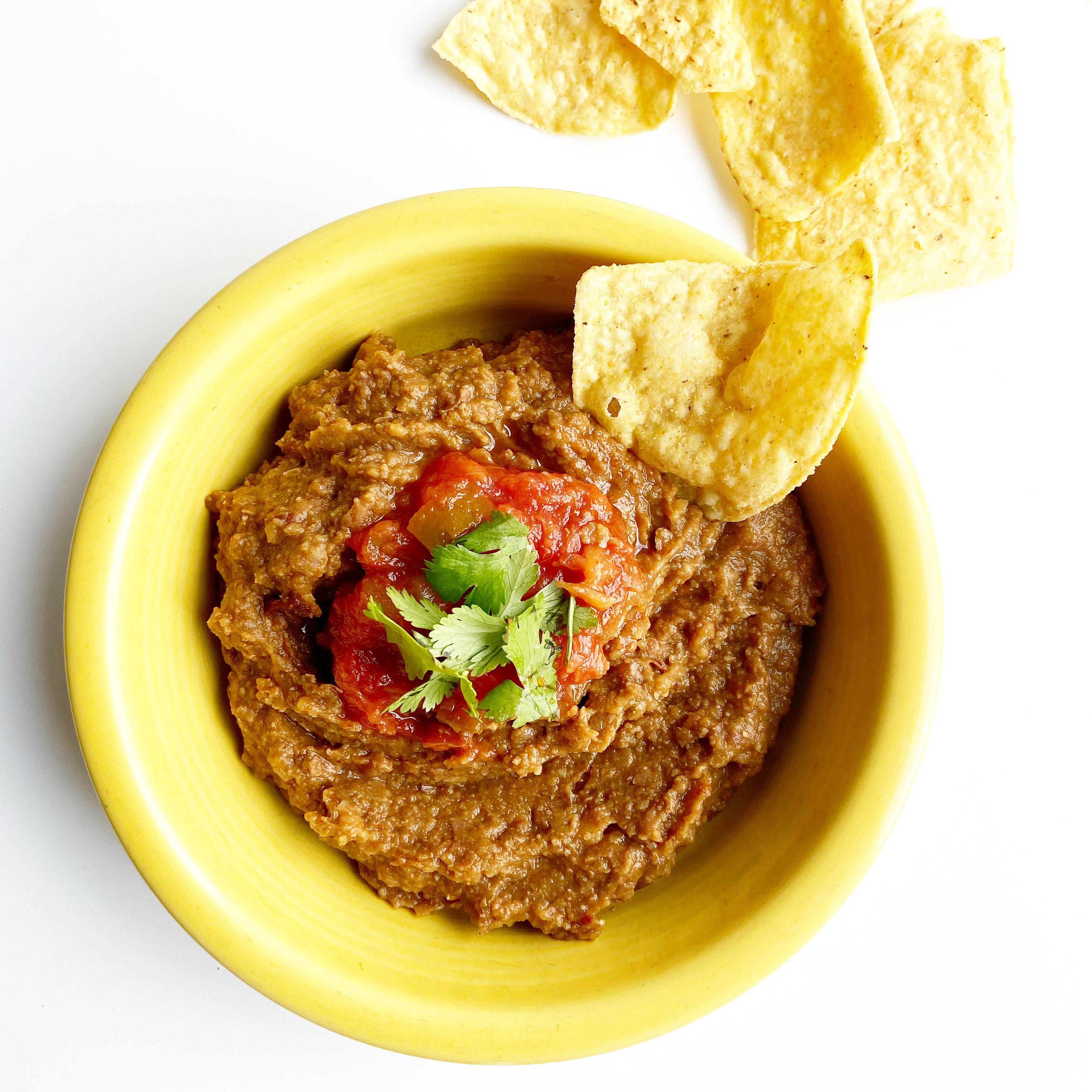 These are the best slow cooker beans on the planet! Being whole food plant based, I wanted a refried bean without any fat and wanted to the best ingredients. This recipe is delicious, can be creamed for refried beans or just beans to enhance any dish!
This makes quite a bit, you can freeze in a quart size freezer bag and leave the rest in a mason jar in the fridge to use with rice, veggies and salsa, and it's perfect as a dip or a vegan 7-layer dip!
Enjoy!

| | |
| --- | --- |
| | |
Spray your slow cooker with a non-stick spray

Add dried beans, add spices, onion, tomato paste, garlic and cilantro to the beans. Mix.

Pour water over the beans mixture and cook on low for 5-7 hours until beans are soft and tender.

Here is where you can choose to keep your beans in a mason jar in your fridge to add to your meals, or you can use an emulsion blender and blend everything up in your slow cooker until you have a creamy texture. You can also do both! Reserve half for whole, creamy beans and blend the other half! It's perfect!