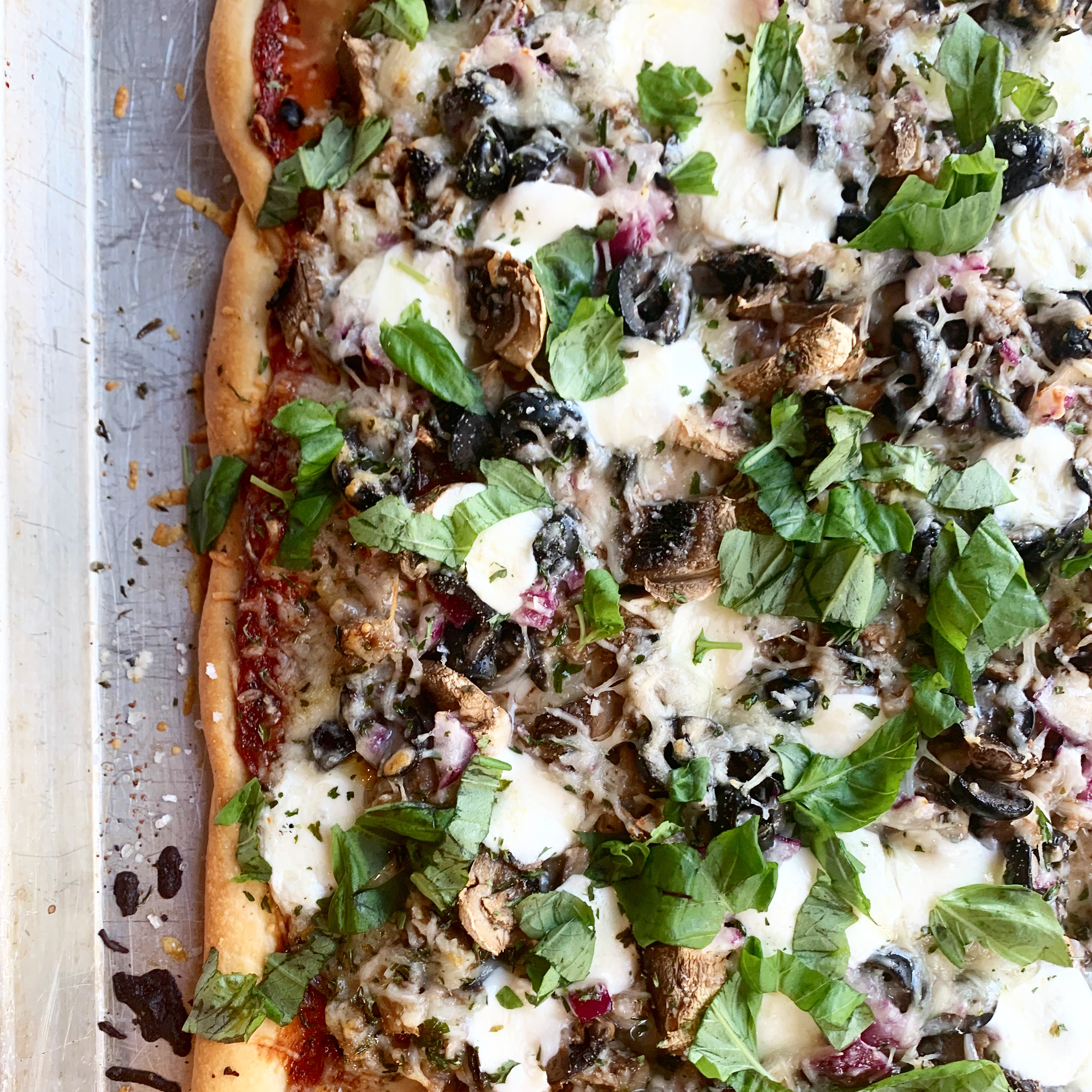 Ooops! I did it again! Nailed another pizza night and can't wait to share my secrets…
I made this pizza flatbread style with Italian sausage, black olive and mushroom and then added some chopped red onion, fresh mozzarella and Parmigiano Reggiano.
Your family pizza night just got yummy:)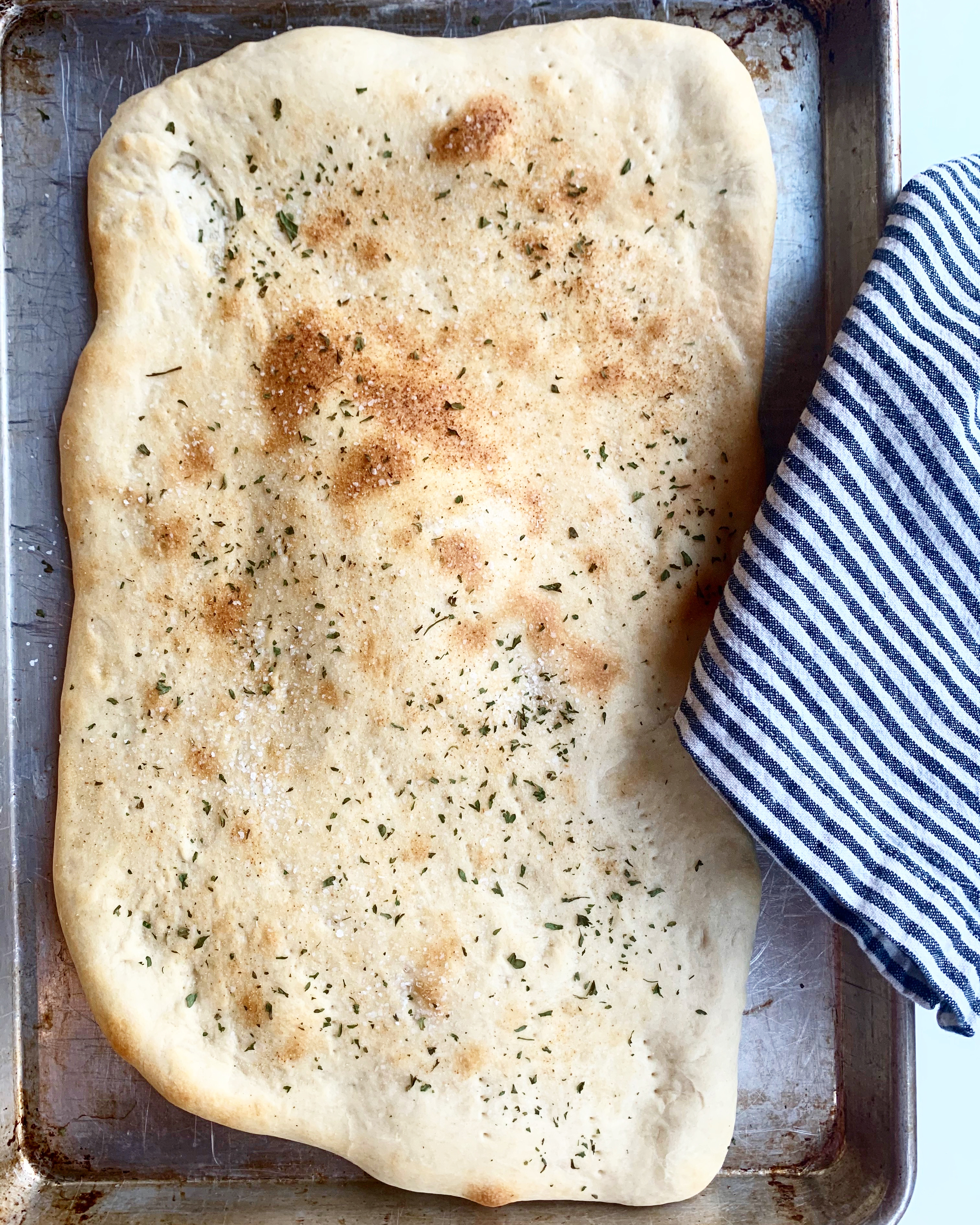 I rolled out some of my pizza dough (get my crust recipe here ) and rolled thin and placed on an oiled baking sheet.
Prick the dough all over with a fork to prevent it from rising and becoming too thick–we want this flatbread semi-thin and crispy. Before popping in the oven I like to sprinkle my dough with a little coarse salt, granulated garlic and dried parsley -my favorite trio!
Place in a 500-degree oven for about 10 minutes or until lightly golden.
Now you're ready to add your toppings.
You could also wrap and either put in the fridge or freezer to use at a different time. Just top (thaw if need be) with your favorite toppings and bake-off until cheese is melted, browned slightly and bubbly!
Make sure to get my favorite pizza sauce recipe here.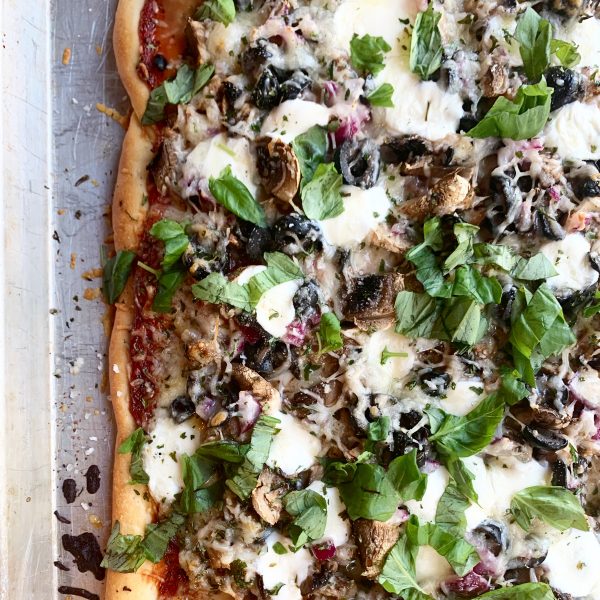 | | |
| --- | --- |
| | |
Prepare your crust as written above.

When pizza is out of the oven top with your pizza sauce and layer lightly with shredded mozzarella.

Add your Italian sausage ( I place little balls of raw sausage all over the crust), sliced black olive, mushroom, red onion and fresh mozzarella evenly distributed over the pizza crust.

Add shredded Parmigiano Reggiano and season the top with a little granulated garlic and dried parsley

Place in a hot 500-degree oven for about 10 minutes or until the cheese is bubbly and lightly browned.

Sprinkle Parm all over the top with torn fresh basil-cut into squares and serve.