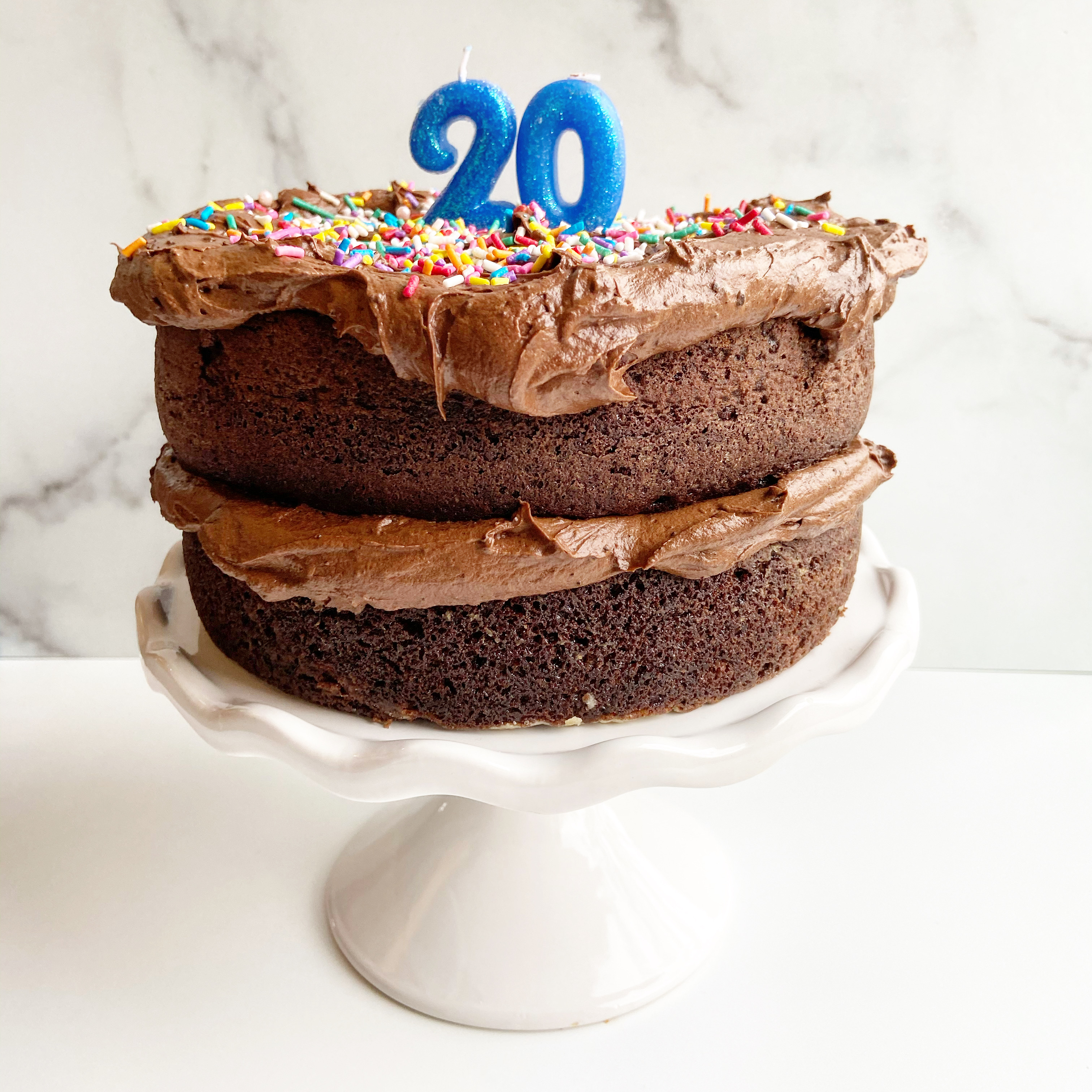 This is pretty much the only cake I'll make in this lifetime. I've been making it for a solid 25 years and I have no plans in changing. This is the Hershey Cake recipe ladies and gentlemen. It's not altered in anyway, yet here I am, taking the time to just share their recipe. Why? Because it needs the share. It's tried-and-true and a must have cake for birthdays and the fact it's a Tuesday. Enjoy this cake!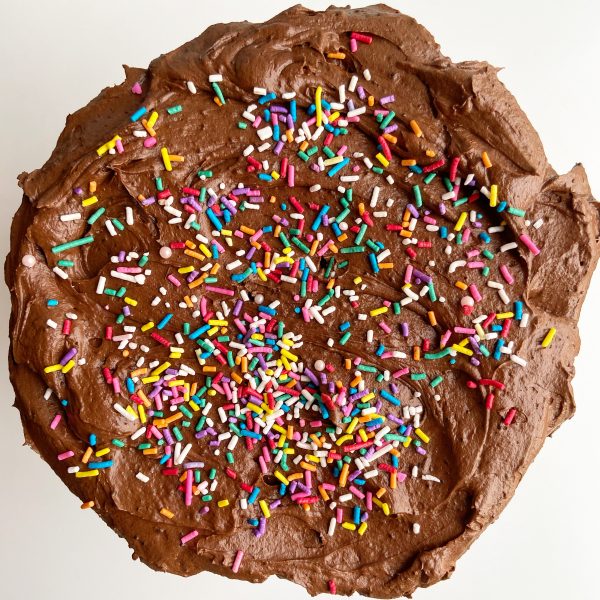 | | |
| --- | --- |
| | |
Heat oven to 350 degrees. Grease and Flour two 9-inch round baking pans.

Stir together sugar, flour, cocoa, baking powder, baking soda, and salt in a large bowl.

Add eggs, milk oil and vanilla: beat on medium speed of mixer 2 minutes. Stir in boiling water (batter will be thin). Pour into prepared pans.

Bake30-35 minutes or until wooden pick inserted in center comes out clean. Cool 10 minutes; remove form pans to wire rocks. Cool Completely. Frost with Hershey's Chocolate Buttercream.

HERHEY CHOCOLATE BUTTERCREAM 1/2 Cup (1 stick) butter 2/3 cup Hershey cocoa 3 cups powdered sugar 1/3 milk 1 tsp. vanilla Melt butter. Stir in cocoa. Alternately add powdered sugar and milk, beating to spreading consistency.Add more milk if needed. Makes about 2 cups.
I love to make this chocolate batter on my baking days and use as cupcakes, a bundt cake or I'll put in a 9 x 13 pan or as cake layers. I freeze these after I bake them so that they can be ready for me for any special occasion.