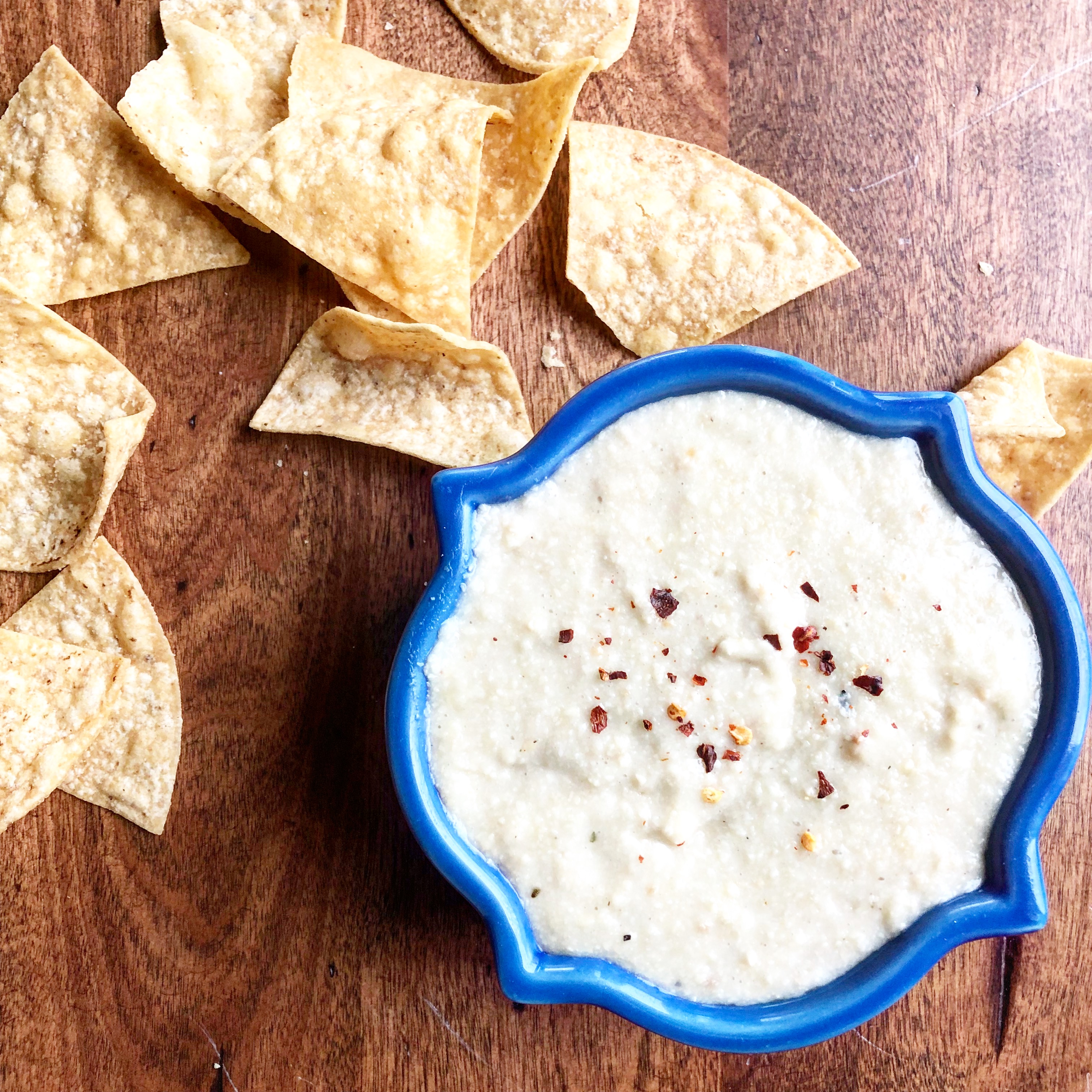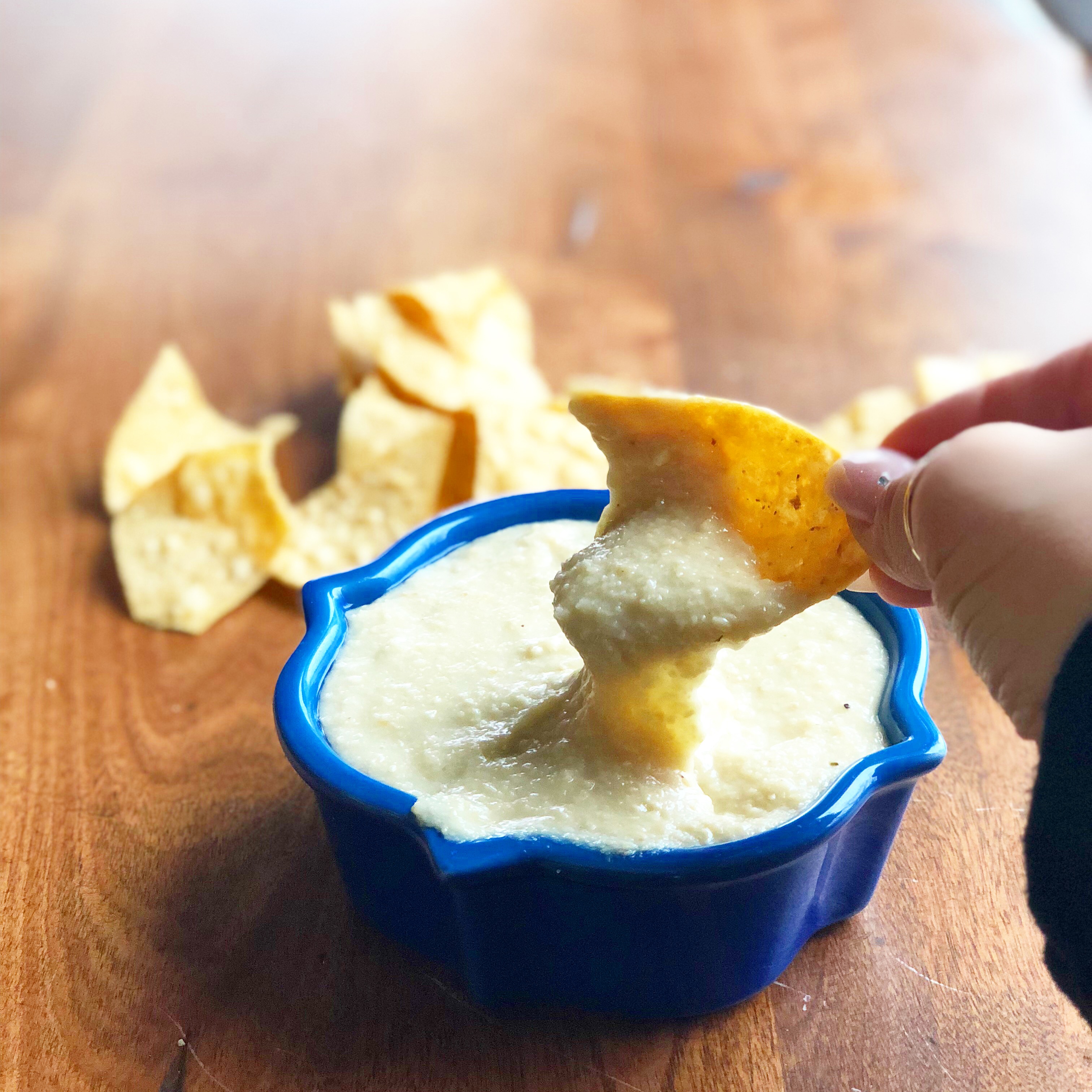 The cheese on this pizza is sooooooo good. You don't miss anything, It's the seasoning in this cashew "cheese" that does it. It's full of garlic and herbs, which gives so much flavor!!
Get this whole wheat, no oil, pizza crust HERE.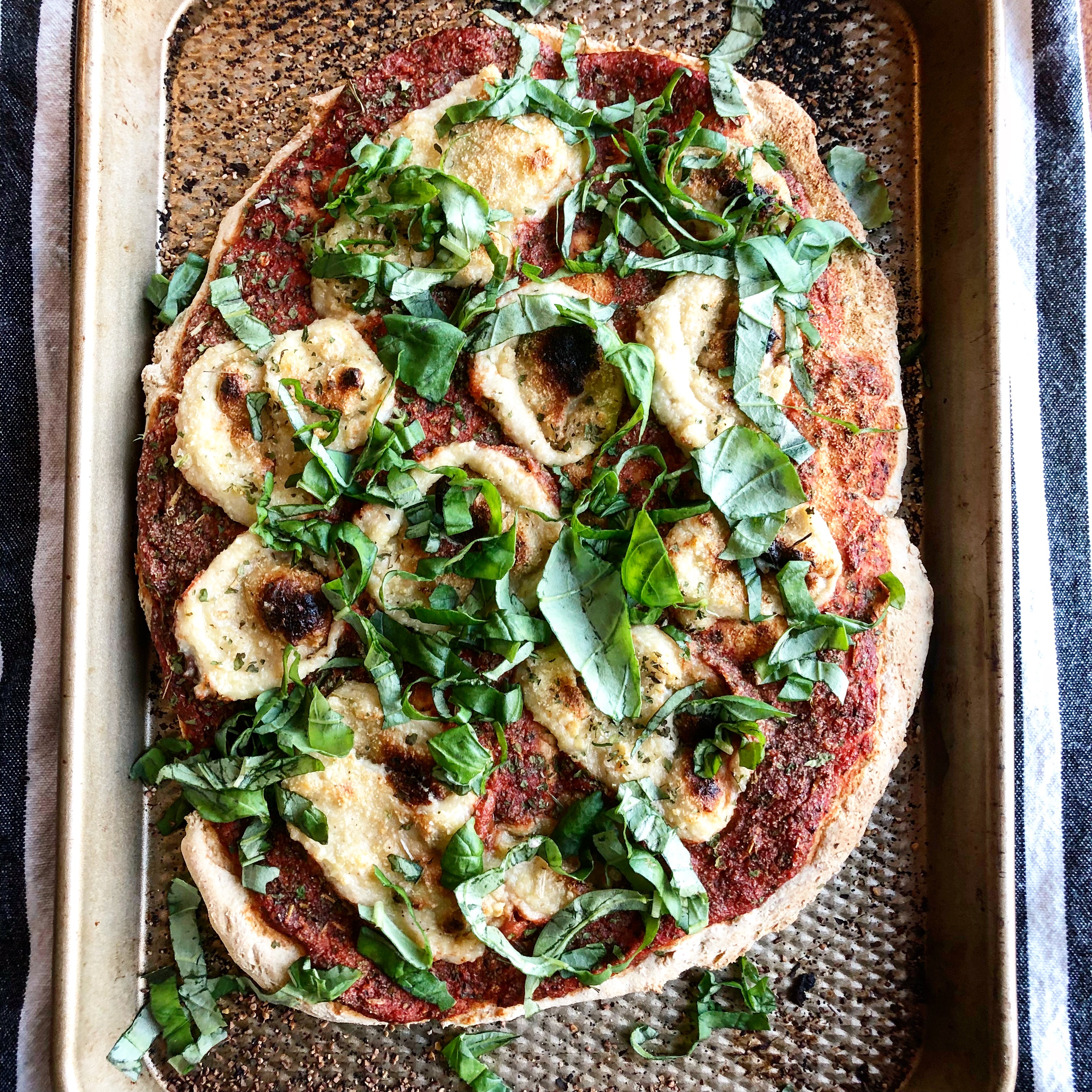 Use as little pieces on your pizza, above, like you would with fresh mozzarella or use right away as a dip for these chips below. Reheat to make as a melting cheese by putting on the stovetop adding a little water to make gooey and delicious.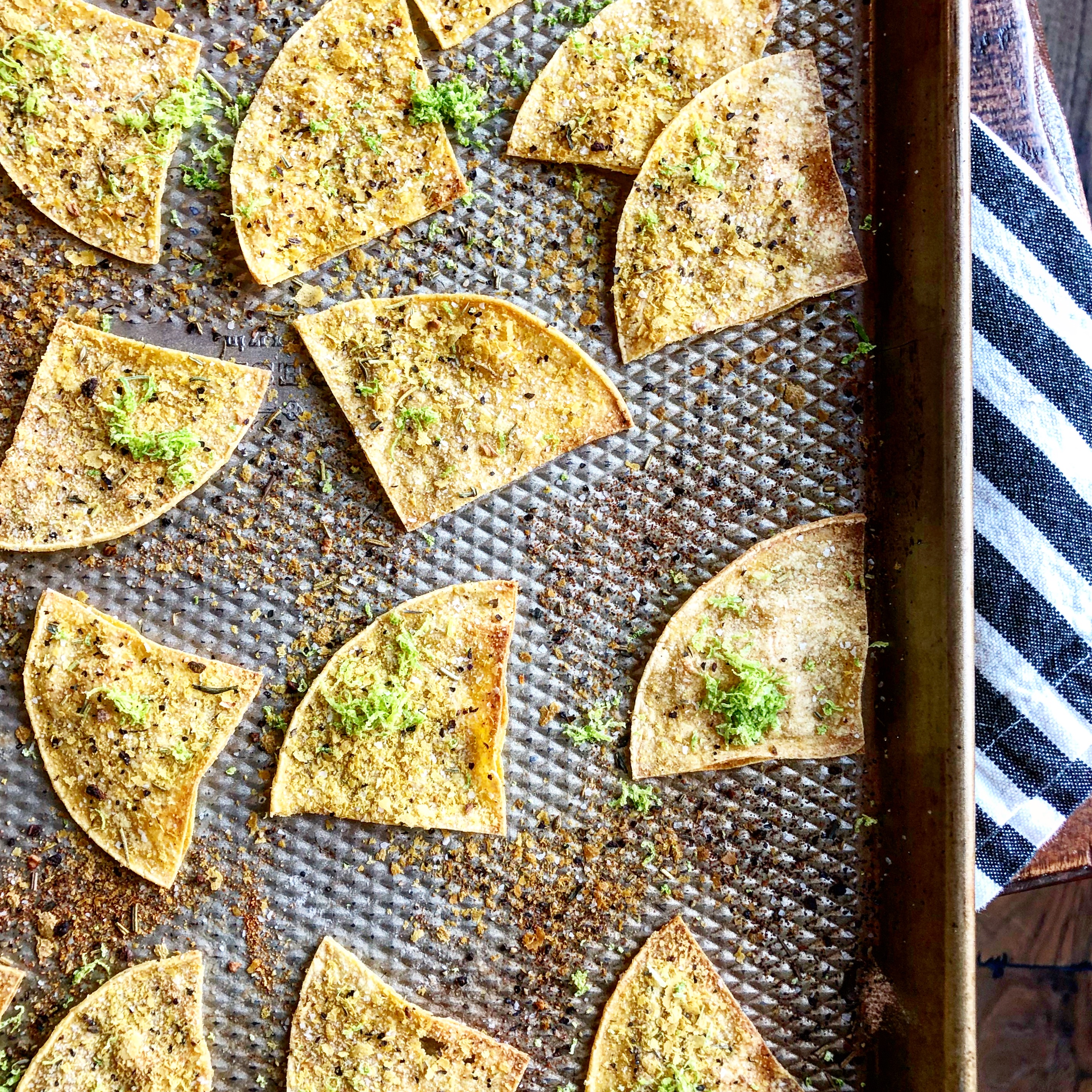 Keeps in fridge for up to one week.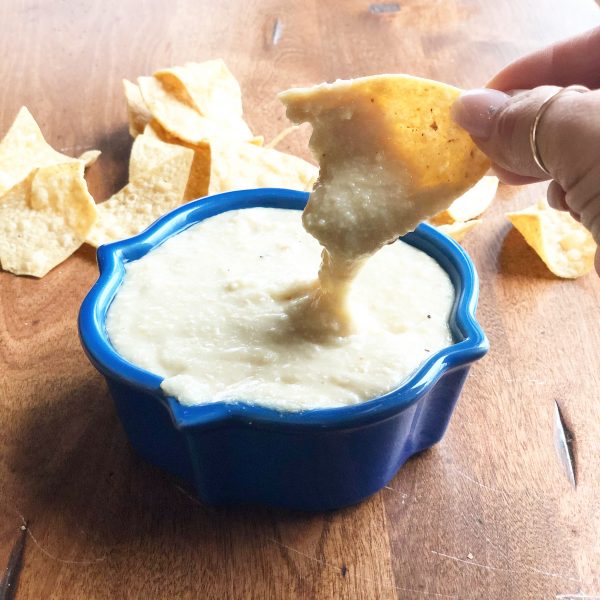 | | |
| --- | --- |
| | |
Add the cashew to a pot and cover with water

Bring to a boil for 10-15 minutes until they are softened, this will make them easier to blend.

Drain and rinse the cashews and add them along with the 1 cup of water and all the remaining ingredients to a blender.

Blend until completely smooth. It will be very watery.

Pour into a small sauce pan over medium-high heat, and continually stir as it cooks.

As you stir, it will start forming clumps and then all of a sudden it will become cheesy and gooey and delicious!!

serve hot or firm up in the fridge.

For pizza, let cool in the fridge for at least 15 minutes. Spoon the firmed cheese on pizza, similar to how you would fresh mozzarella.