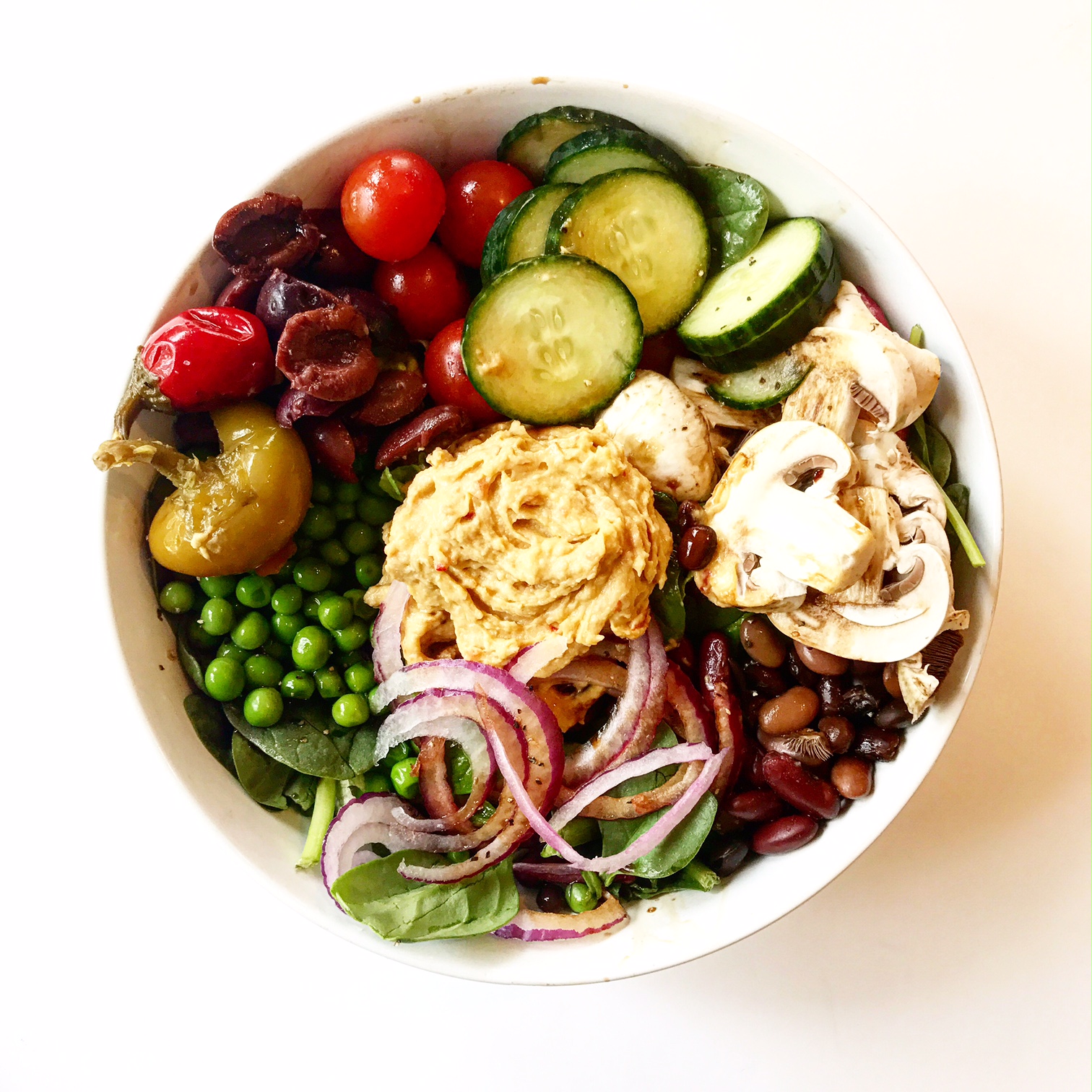 Salads are the mainstay of the Vegan diet especially when first beginning. I have been following Dr. Joel Furhman's book, Eat to Live, and love it. So salads are my friends for sure. This salad has all the usual suspects and then some and the great thing about salads is you can add different toppings all the time so it never get's boring.
With this salad I added tons of greens, peas, kalamata olives, red onion, mushrooms, cucumbers, cherry tomatoes, kidney beans, and a big scoop of my all-time fave, hummus. I even love to add those yummy tangy cherry peppers. YUMMO!
For the dressing, it can vary. I wan to stay low in the oil category so at first I didn't add any and I got real bored of my salads, fast. Now, I use I mist olive oil on my salad with a pump sprayer and add my favorite vinegar–uh, game changer. Annie's brand dressings have some good ones too for variety, they are low in oil and all goodness in the bottle, so you can always check that out. But honestly, a mist of evoo (extra virgin olive oil, and some balsamic or fig vinegar totally makes it for me every time. I also add some good himalayan salt and cracked black pepper to taste. YUM!
Hope you enjoy!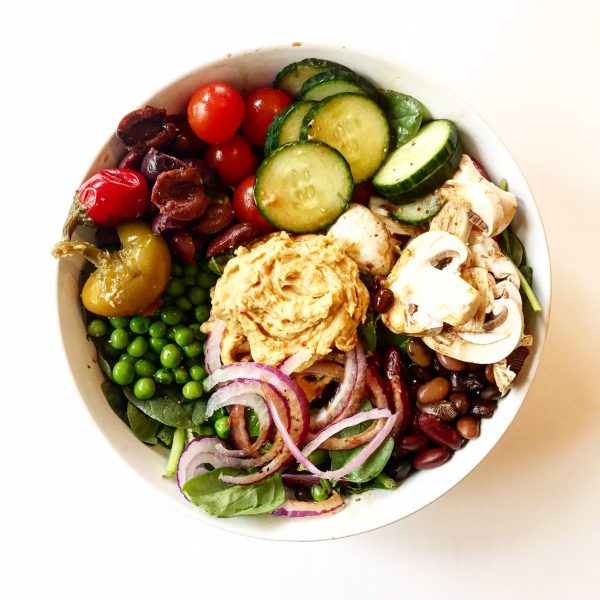 | | |
| --- | --- |
| | |
Layer all your ingredients, add more of your favorites too, and mist your olive oil and drizzle a little vinegar plus salt and pepper to taste and and you're good! Enjoy!