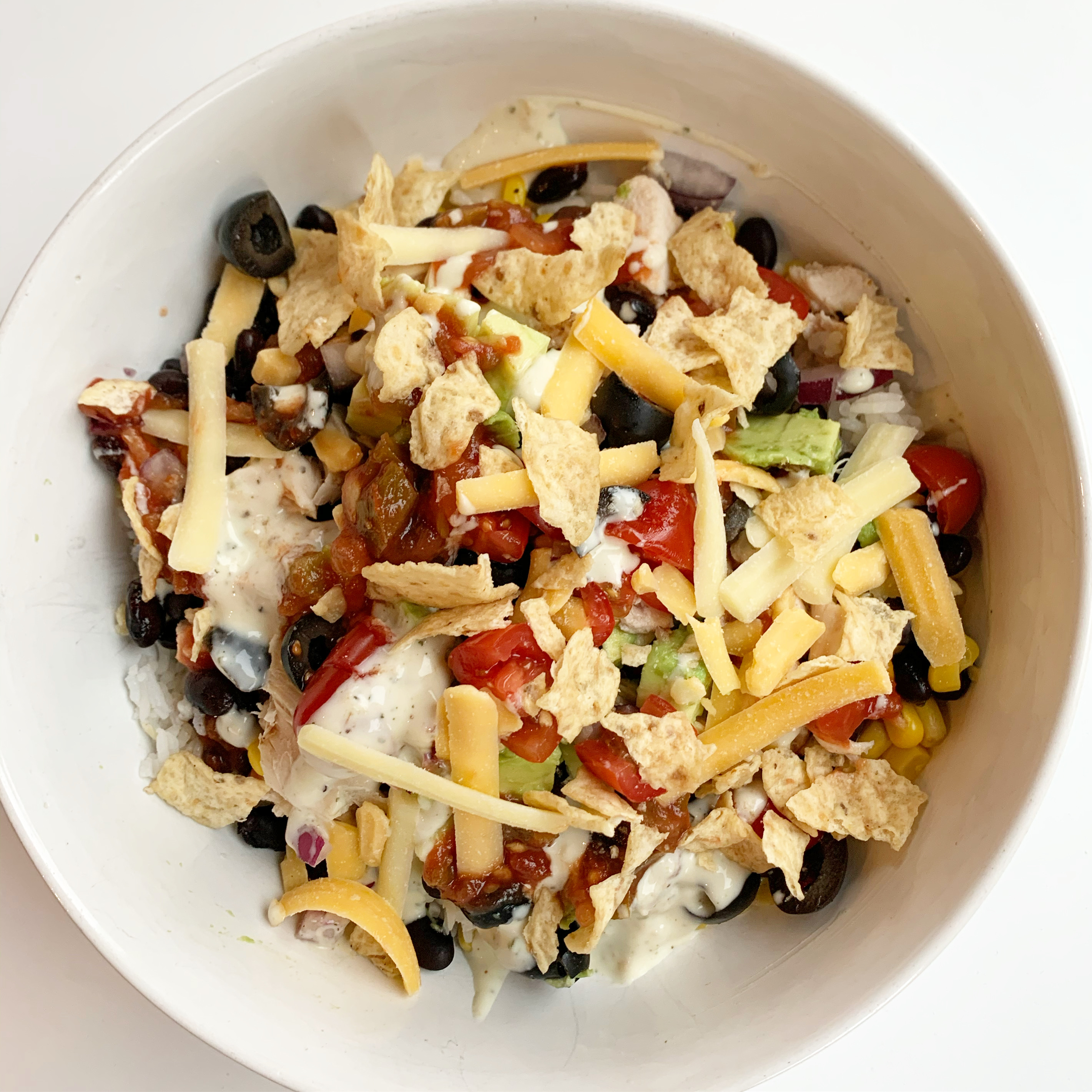 When it comes to dinner–fast is king.
I roasted off 2 fryer chickens and shredded to use for multi meals and kept the bones to make my own chicken stock–perfect. But if pressed for time, a rotisserie chicken will work great too!
Freezing the shredded chicken for later meals is a great way to save time and this recipe is benefited from my efforts. Delicious and easy. The only other part to the recipe that was needed and took only 20 minutes was the rice–but that's easy. So if you have picky eaters who don't want the mexican fare, then for my littles, I just served up rice and chicken with a little butter and salt and boom! Everyone's happy.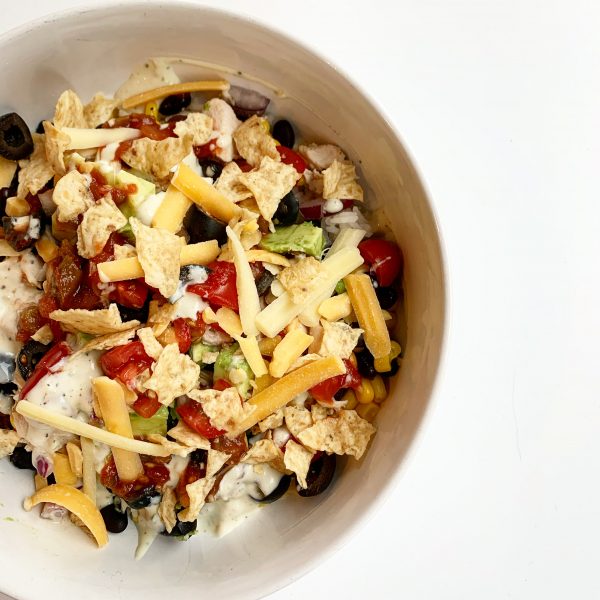 | | |
| --- | --- |
| | |
Make your rice according to directions. I used Basmati.

Once your rice is ready, take you shredded chicken and put in a skillet with a little olive oil.

Add your Cumin, Chilie powder, granulated garlic and salt and pepper to taste. Warm through.

Get your ingredients ready for your assembly of burrito bowls: zesty and seasoned shredded chicken, rice, corn, black beans, shredded cheese, salsa, avocado, sour cream and/or ranch dressing. tortilla chips-crushed. I like to serve up the rice and chicken in bowls and then everyone can add all their toppings! Simply perfect! Some just opt for rice and chicken or use soy sauce and make it more Asian!

For serving: In a serving bowl, add a scoop of rice, topped with zesty chicken and all the toppings and dressings! Now this is a recipe that everyone can love!