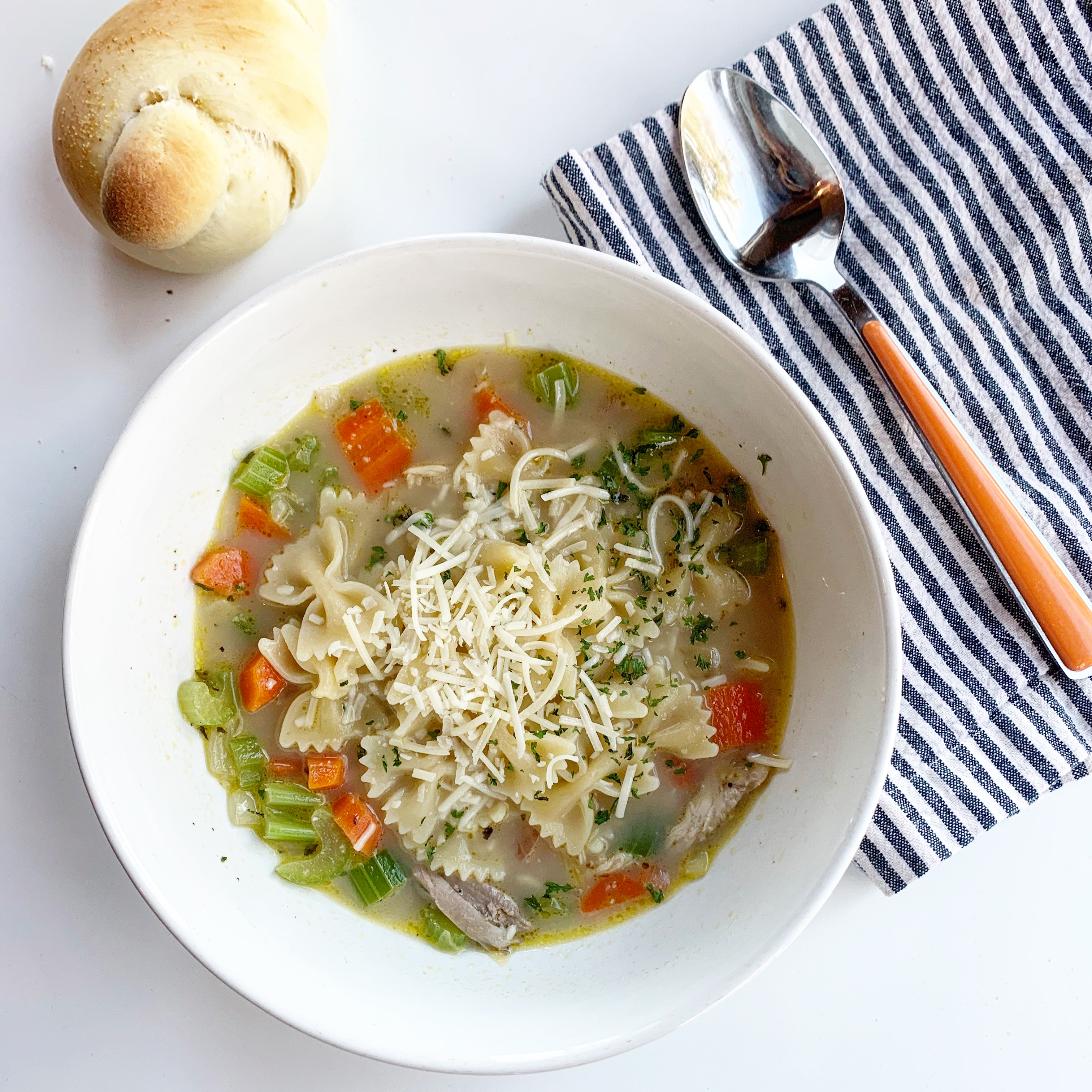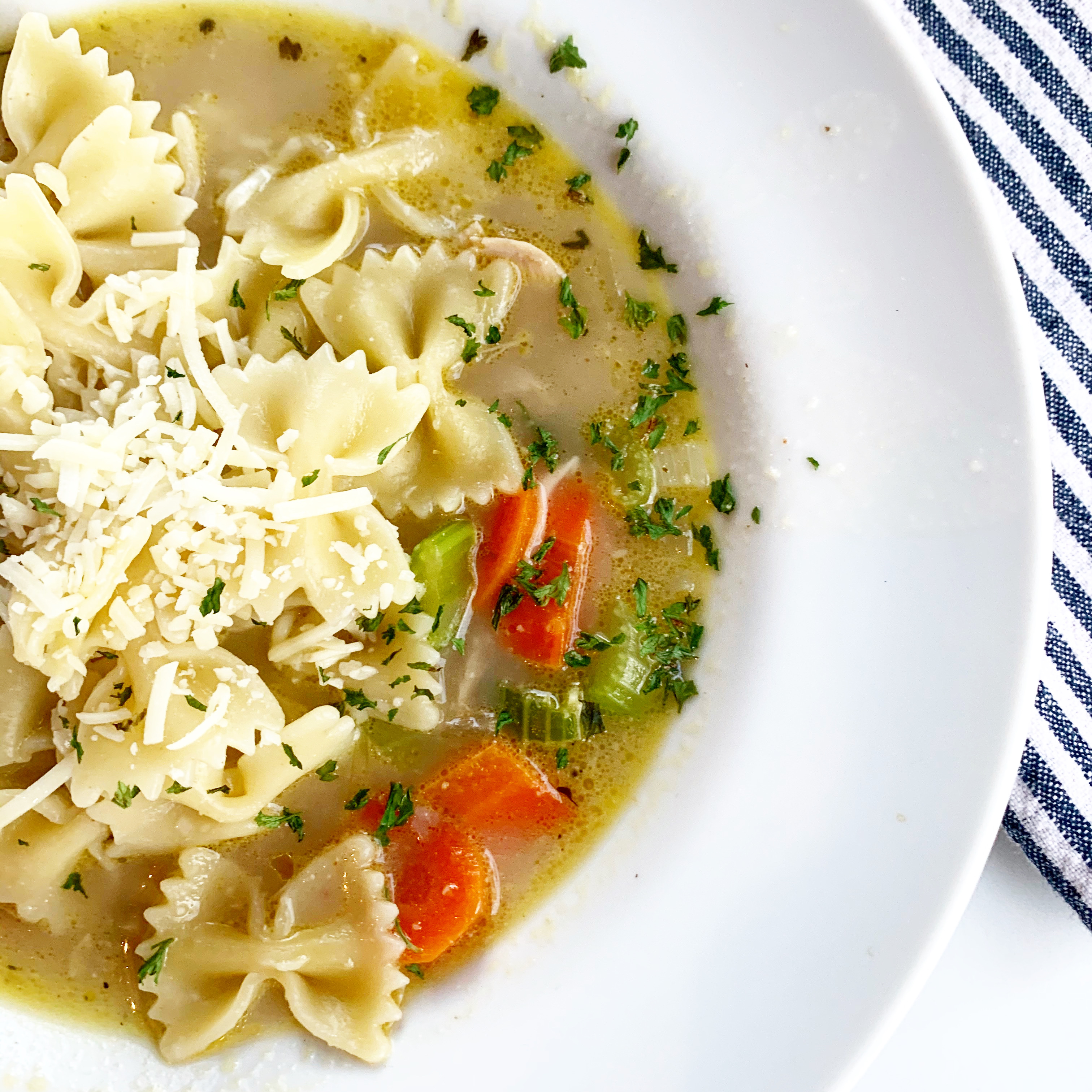 This is hands down, a fall and winter comfort food! I love making my own chicken stock for this soup. I start with roasting the fryer chicken, shredding all the meat, and then making the stock with the bones. It's a full day of filling the home full of delicious aromas with a promise of a good meal to look forward to.
Whether you create your own stock or make it simple by using some chicken broth you have on hand, this soup is sure to please!
Everything you want in a creamy chicken noodle soup and more.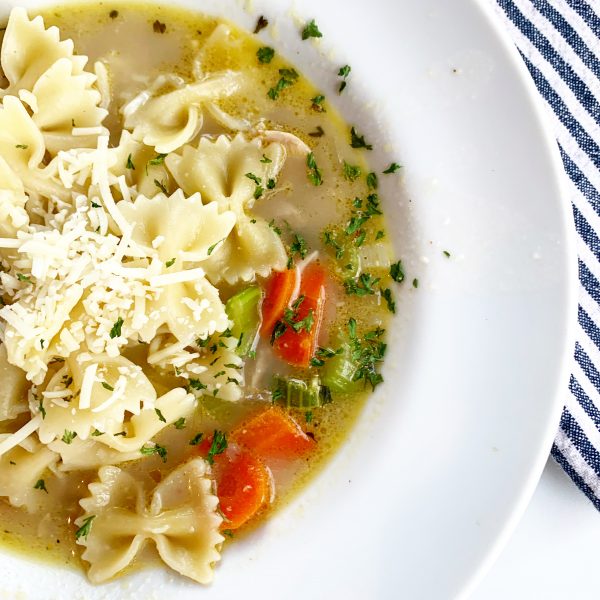 | | |
| --- | --- |
| | |
Chicken tips: Poaching  Place your chicken breasts in a large pan and cover with water until just covered. Put half an onion and celery in your pot along with a bay leaf, peppercorns, salt. Bring up to a boil and then turn heat down and simmer for about 20 minutes until just done. Cut into nice bite-size chunks.

Rotisserie chicken: buy one from the store, take the skin off and pull the meat off the bone shredding into bite-size pieces.    

Directions: In a medium, stock-pot melt the butter and oil together until hot.

Add your vegetables, thyme, and bay leaf and stir until softened, about 5 minutes. Add your flour coating all your vegetables, this is going to aid in thickening your soup.

Stir and incorporate all the flour throughout... add your chicken stock. Stir until all incorporated, and bring to a full boil. 

Let simmer for about 20 minutes. Add your cream and spaghetti noodles. Add your chicken pieces right before serving. 

Your soup is ready when you are. Serve with either my Parker House rolls.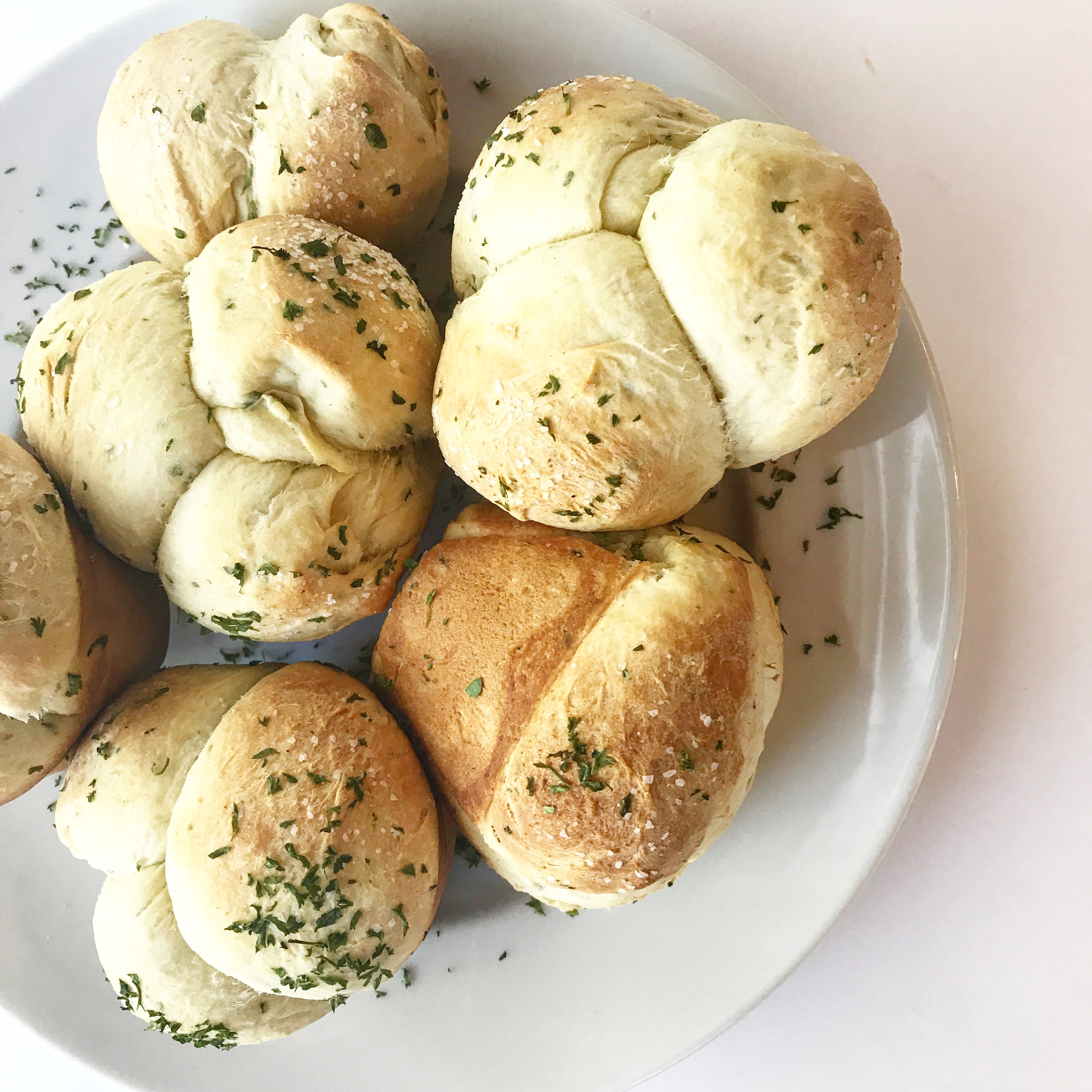 These rolls make the perfect accompaniment!